Reserve online
Hotel Bay Palace Taormina
and save with our discounted rates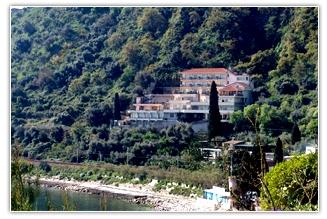 The Bay Palace Hotel is a modern 3 star hotel in Mazzarò overlooking the splendid Sicilian coastline and near Taormina.

Its peaceful location is perfect for enjoying Sicily and discovering the nearby sites of Mazzarò, Isola Bella, and the historical center of Taormina.

Our hotel's comforting atmosphere invites guests to relax in the common area or read peacefully in the reading area. Guests can enjoy a drink at our bar and take in the beautiful panorama from the hotel's terraces.

All rooms are comfortable and tastefully furnished. Guests will be reassured to have all services available including air conditioning.

The restaurant at the Bay Palace Hotel allows guests to observe the breathtaking view of the sea from the dining room while enjoying a delicious meal of local and international cuisine.
Our guests are offered a rich breakfast buffet every morning in the breakfast room overlooking the coast. The buffet offers a vast selection of fresh fruits, fruit juices, freshly baked breads and brioches, yogurts, cereals and croissants.
Staying at the Bay Palace Hotel is sure to make your trip to Sicily a pleasant one.
Give us your Feedback
Hotel Bay Palace, Via Nazionale, 248 - Taormina